Properties
Working with people to achieve their real estate goals is my passion.
Many aspects and dynamics of residential real estate have significantly changed in the last several years – and they continue to evolve. With my personal and professional experience in real estate, backed up by on-going training resources of Coldwell Banker, I can assess your property and provide creative and thoughtful alternatives, strategies and options – valuable information on which you can base your key real estate decisions.
SOLD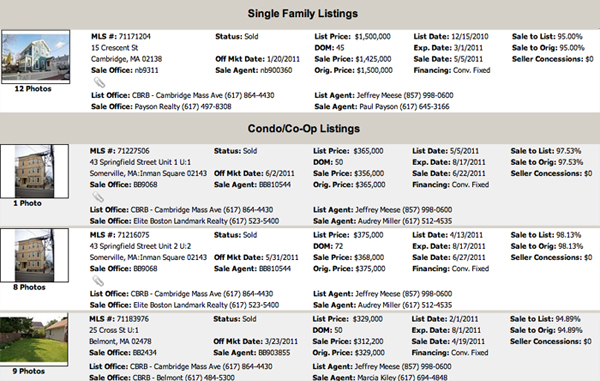 Details
News
CAMBRIDGE An image of the proposed Novartis buildings near MIT has been published. The proposal is under consideration by the Planning Board.

SOMERVILLE's Board of Aldermen approved a $25.75M bond to construct infrastructure - roadways, sidewalks - for the development in Assembly Square.