Welcome
Working with people to achieve their real estate goals is my passion.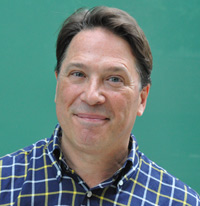 I'm a real estate agent who works with individuals for their residential and investment property needs. I'm active as a listing agent as well as for those interested in buying a property. I'm most active in Cambridge and Somerville, though I'm active throughout Massachusetts. My clients are regularly involved with properties that are publicly advertised as well as those available off-market. My clients often benefit by my experience as an Architect and the relationships I've made in the Architecture | Engineering | Construction industry. My real estate team includes an excellent transaction staff as well as allied professionals such as attorneys, home inspectors, interior designers, landscape architects, and structural engineers. Let's get to know each other! Contact me! I'm happy to meet you where it's most useful and productive for you.
Let's get to know each other! Contact me! I'm happy to meet you where it's most useful and productive for you.
SERVICES

The residential real estate market is fluid and dynamic. I use the best technologies available to list properties for sale. I'm especially interested in technologies that allow buyers to imagine owning a property from on-line information. This simplifies the buying process, builds anticipation, and gets results.
It's a caveat emptor (buyer beware!) world and my experience assessing and evaluating a property helps my buyers save time so they can buy a property with confidence.
My clients include individuals and families as they grow, relocate, transition to empty nesters, or as their marital status changes.
I regularly work with clients interested in renovating a property. I help you discover and fully realize the potential of a home.
Community
I give back to my communities by volunteering. I have been on the Board of Directors for the Somerville Historic Preservation Commission, Friends of Cambridge Public Library, Somerville's Arts at the Armory, and have helped make the Cambridge Jazz Festival a continuing success.
Details
News
CAMBRIDGE An image of the proposed Novartis buildings near MIT has been published. The proposal is under consideration by the Planning Board.

SOMERVILLE's Board of Aldermen approved a $25.75M bond to construct infrastructure - roadways, sidewalks - for the development in Assembly Square.